Supercharged Superfoods
Clean energy + hydration + superfoods in every packet. Get 7 organic greens and reds plus NEW Cider Crush with 1,000 mg apple cider vinegar!
Shop superfoods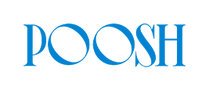 Now Available at Select Retailers
You can now shop in-store and online at some of your favorite retailers across the U.S. Exciting, right?!




Subscribe & Save 30% + Free Shipping
Best Pricing
Unlock our best every day pricing. No need to wait for a sale!
Flexibility and & Control
No funny business. You choose your delivery frequency and can add, swap, skip or cancel anytime.
2X Rewards
Subscribers become members of our VIB Elite rewards tier, giving you 2X rewards, exclusive freebies and more!