30,000+ Reviews on Amazon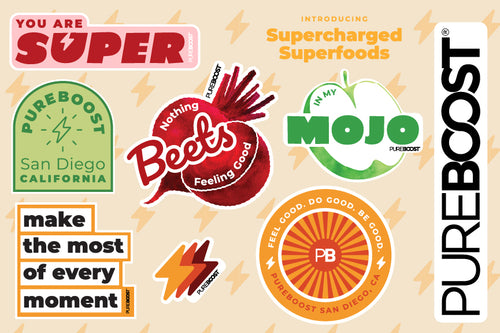 Each sheet is 4" x 6" and contains 8 unique limited edition stickers.
Pureboost Superfoods gives you up to 6 hours of clean, superfood-boosted, crash-free energy with no sugar, no sucralose and no artificial flavors, sweeteners or preservatives.
Each packet contains 7 organic red or green superfoods. Boosted by B12, 100 mg of natural green tea caffeine and 25 different vitamins, minerals, herbs and amino acids. You'll feel alert and energized no matter what the day throws at you.